A centre of tourism where you can not only enjoy traditional winter activities, but also your summer. Because Vrátna is in the heart of the National Park of Malá Fatra, its biggest appeals are mainly the surrounding beautiful scenery, as well as the Terchová municipality some 3km away, brought to fame by the fabled national hero Juraj Jánošík.
The resort is a sought-after tourist destination due to its unique positioning within Malá Fatra. Vrátna consists of three sites – Paseky, Poludňový Grúň a Chleb. Of course, there are other locales and trails that you can explore in the summer as well.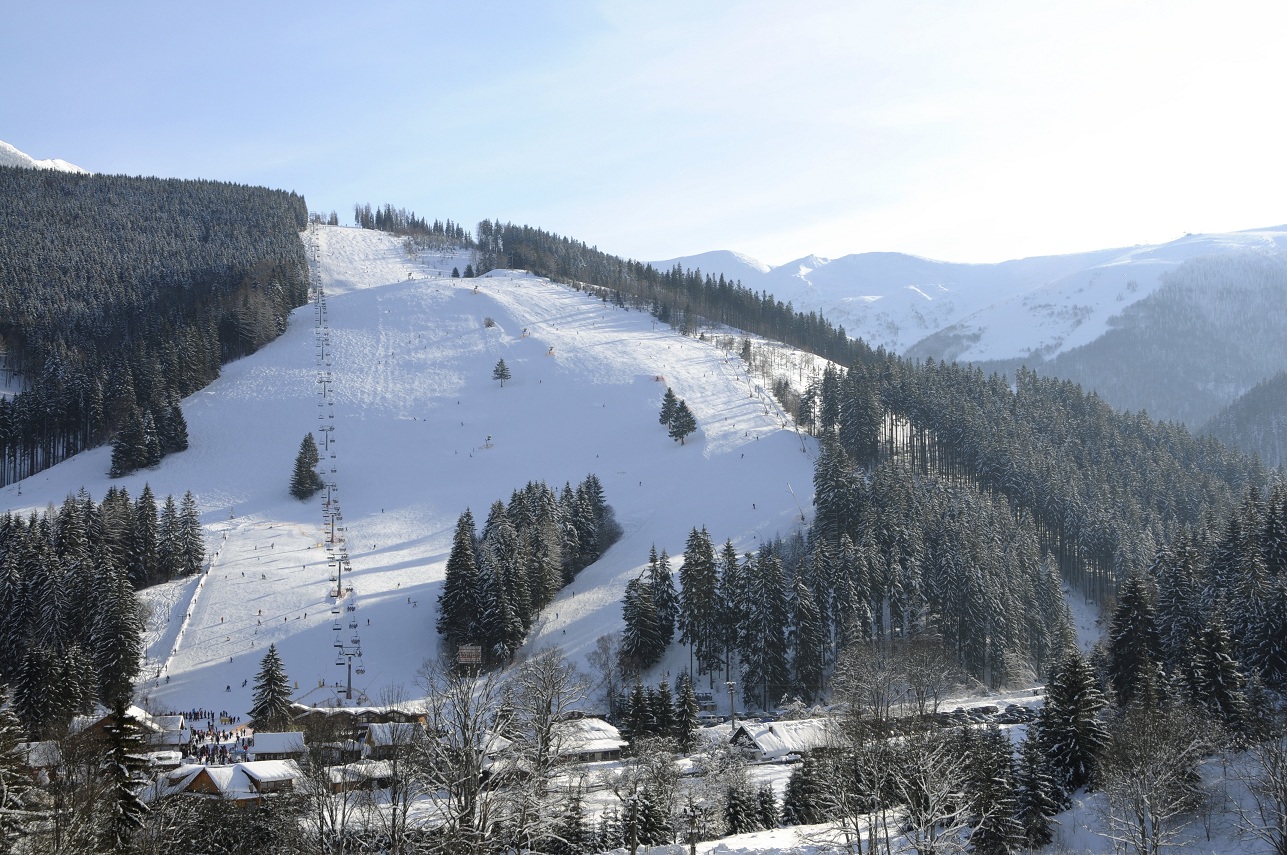 If you are looking for a place to enjoy an active holiday in a beautiful environment, come to Vrátna. Paseky is a favourite site not only in winter, but summer too. It can be a great place to start hiking or a place to stop by for a bit on a day in Vrátna.
A four-seater cableway, 11 ski lifts and a kids park service 12 slopes altogether, from beginner slopes to the 1550 metres long Paseky slope, which is a favoured slope in Slovakia due to its varied profile.
Site
Paseky
Families with children will appreciate Paseky's kids zone where the children can learn the basics of skiing while having lots of fun. There is also the option of sleighing on the hill itself. The ski schools at the Vrátna Malá Fatra resort prepare various activities for children to participate in.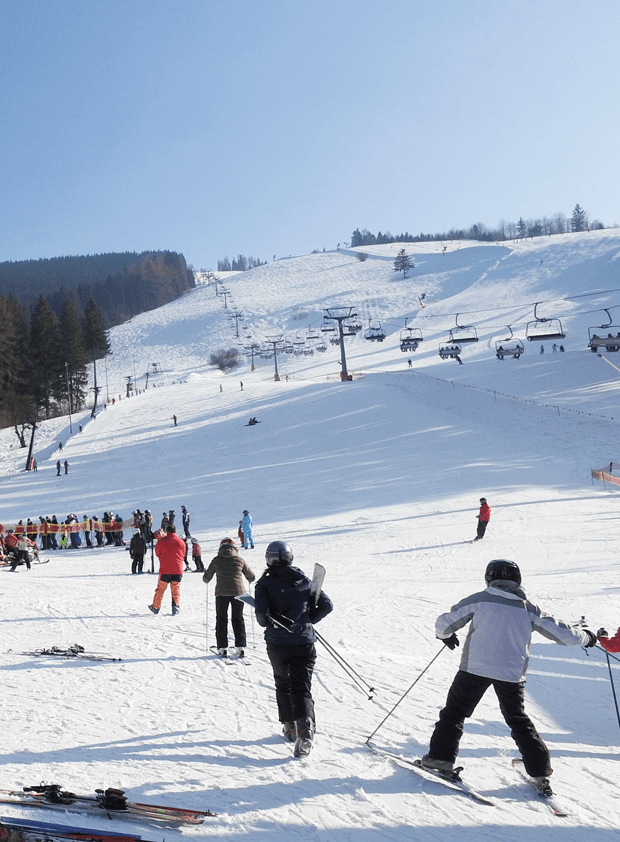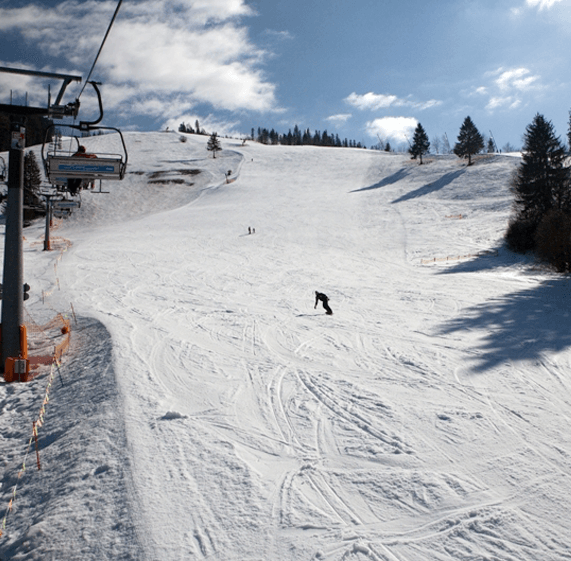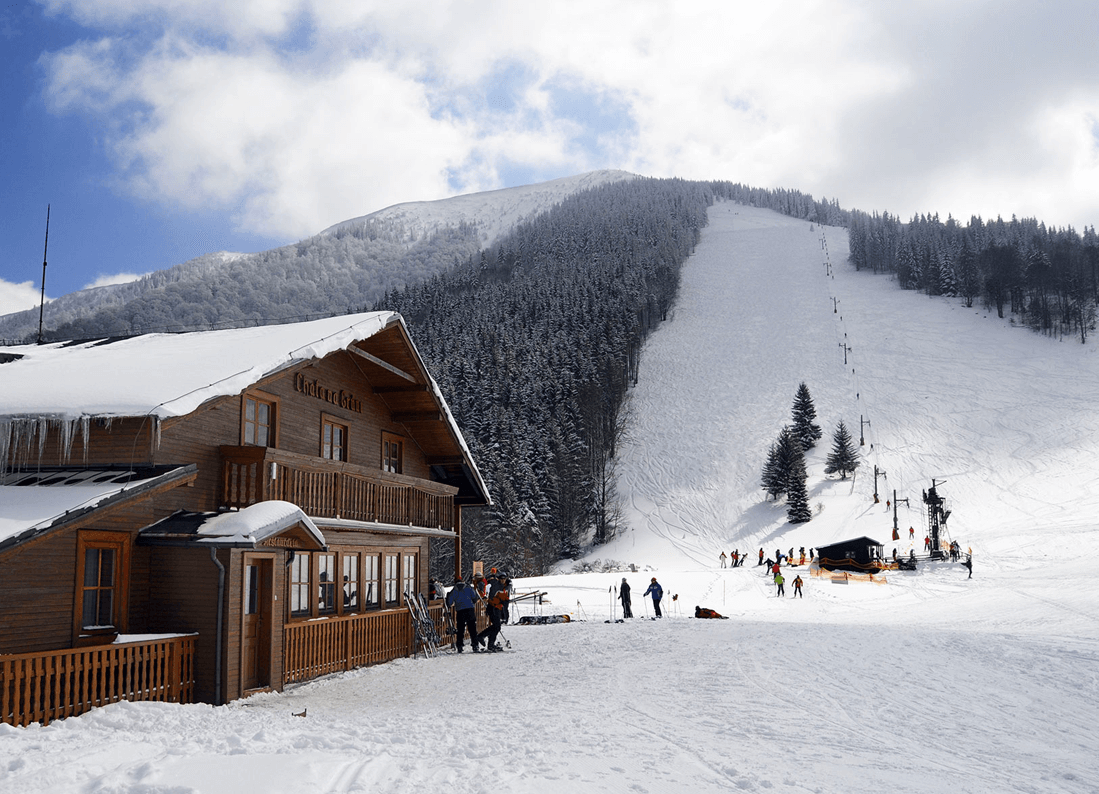 Site
Poludňový grúň
Poludňový Grúň is the right place for demanding skiers, snowboarders, alpine skiers and other lovers of winter sports. At the Cottage on Grun, you can relax with refreshments and a sunny terrace equipped with lounging chairs, where you can catch a tan and some good vibes.
Site
Chleb
Thanks to the Chleb site, Vrátna Malá Fatra is well-suited for thrill-seeking skiers. Chleb is ideal for freeride, alpine skiing, winter hiking, snowboarding and regular skiing. Chleb also has the steepest slope in Slovakia as well!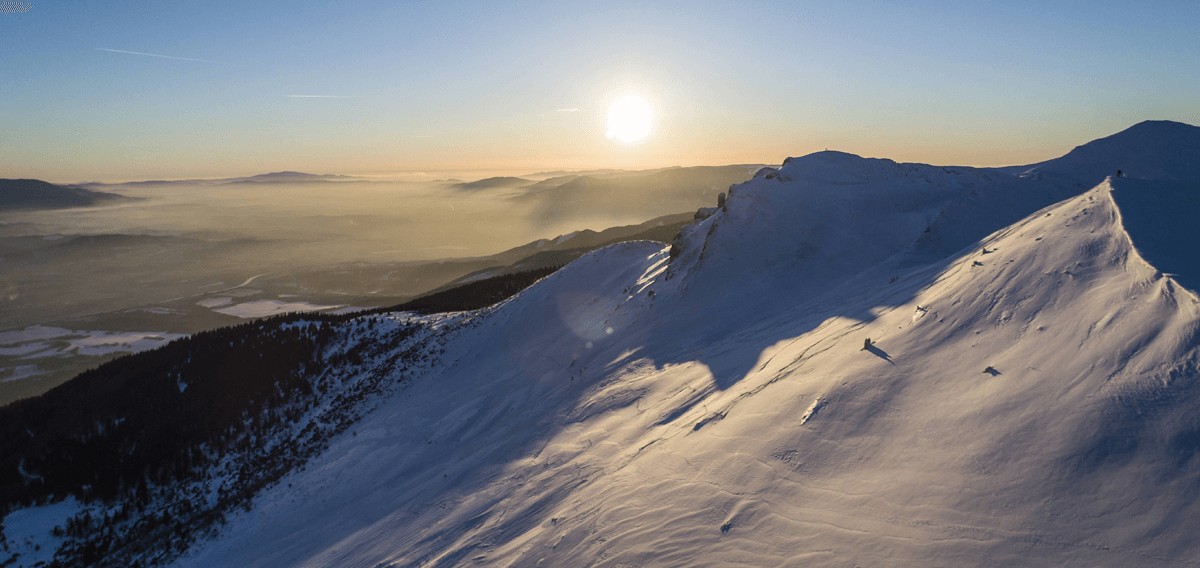 Freeride zones in this section of the resort are well known far and wide and if there's enough natural snow, you will be able to ski down the longest black slope in Slovakia, where at the length of 2000 metres you will overcome an elevation of 750 metres. At Oštiepková Mulda, you will find the steepest maintained slope in these lands, whose steepest parts go over 50% slope tilt. In sunny weather, you can experience the beauty of skiing, the hills and the Vrátna Valley, which you will not forget anytime soon.
| | |
| --- | --- |
| Height above sea level | 600 – 1709 mnm |
| Lifts + cable cars | 12+2 |
| Max capacity of the facilities | 10 850 person/h |
| Slopes / overall length | 17 / 14 km |
| Length of tracts with artificial snow | 7800 m |
| Length of lit slopes | 1500 m |
| Length of regularly maintained tracks | More than 8km |
| Slope with the highest camber | "Tourist" Chleb (3100 m / 776 m) |
| Cross-country tracks | 22 km |
| Alpine skiing tracks | 19 km |
| Freeride zones | until 1709 mnm |
| Winter season | December – April |
Benefits and information
in a nutshell
The Vrátna Malá Fatra resort's free car park is one of its primary benefits, as well as the ski bus that rides between the main cableway platforms (Paseky, Chleb).
Customers can get information in person at the info centre found in Paseky. Rentals and other skiing equipment-related services are available at the resort, and refreshments can be directly obtained at the slopes themselves.